Corsi Adobe

personalizzati,
con istruttore

certificato

Corsi su software Adobe, online e in presenza, per aziende, professionisti e privati. I miei corsi Adobe sono personalizzati sulle reali esigenze del cliente. Sono Adobe Certified Instructor dal 2005. Insegno, da oltre 20 anni, a realizzare manuali tecnici, impaginare cataloghi complessi, produrre video e animazioni, realizzare grafiche per stampa e web, elaborare foto.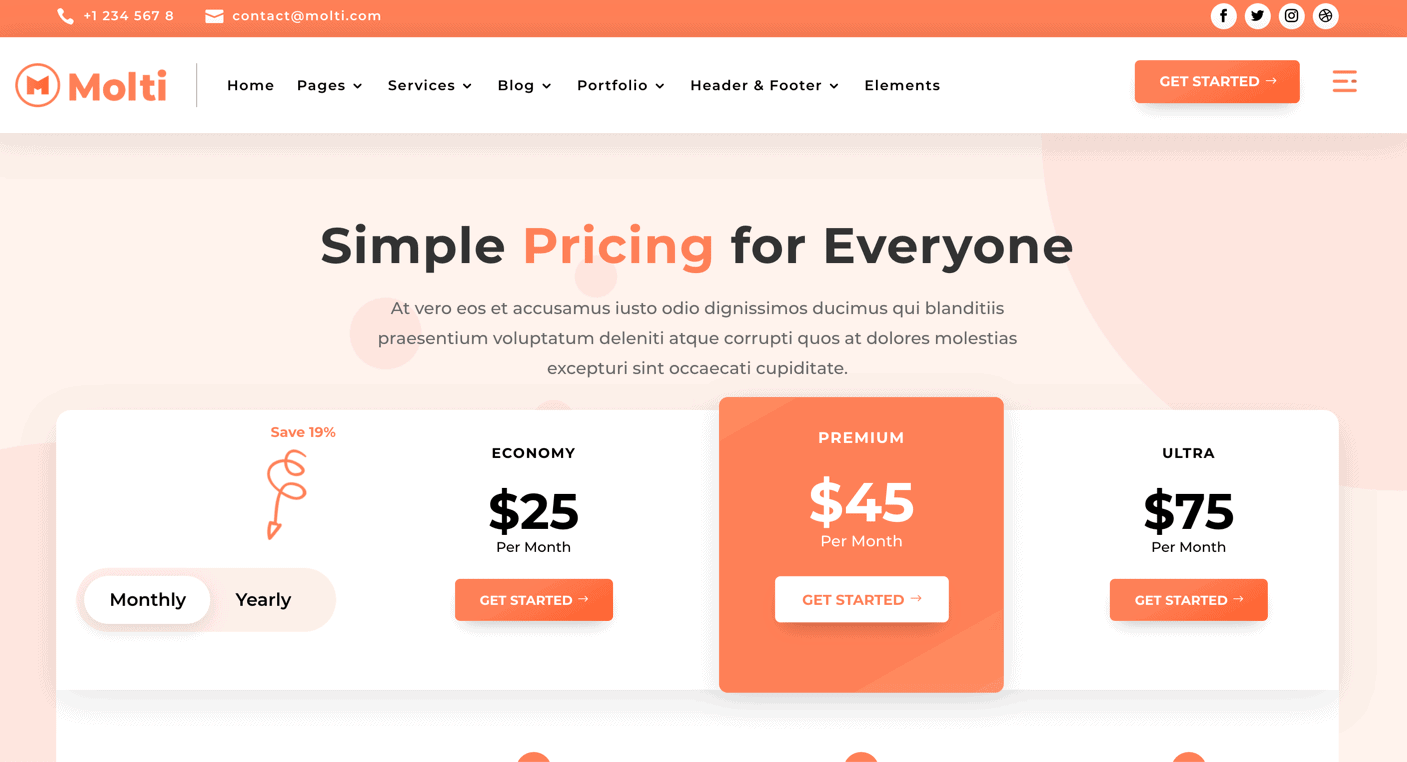 20+
Anni di esperienza
come formatore Adobe
350
Clienti tra aziende
e professionisti
1000+
Ore di formazione online
erogate nell'ultimo anno
Multipurpose

Business Child Theme for Divi

Using the Molti Multipurpose Child Theme, you can set up any kind of Website whether It's Consulting, Agency, Renovation or Plumber, and many more. It's ready for everything with Its Modern and Fantastic Design and Functionalities. So Take it for Spin!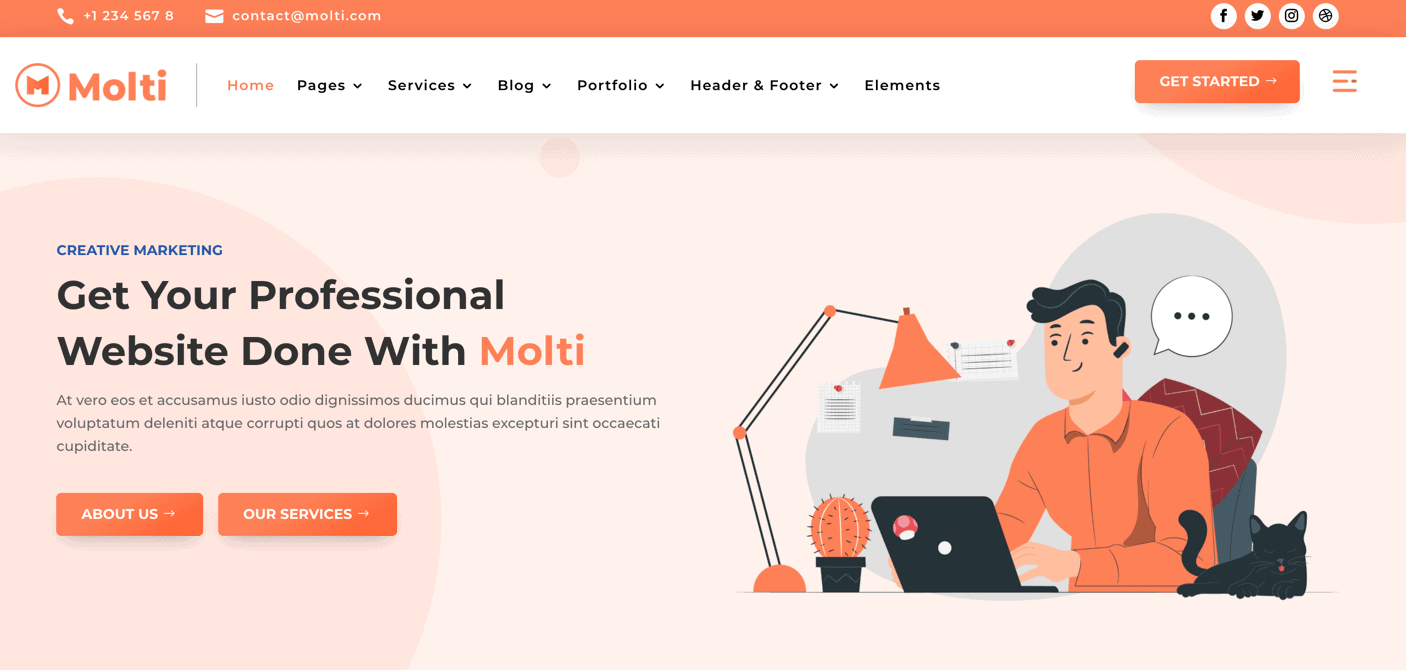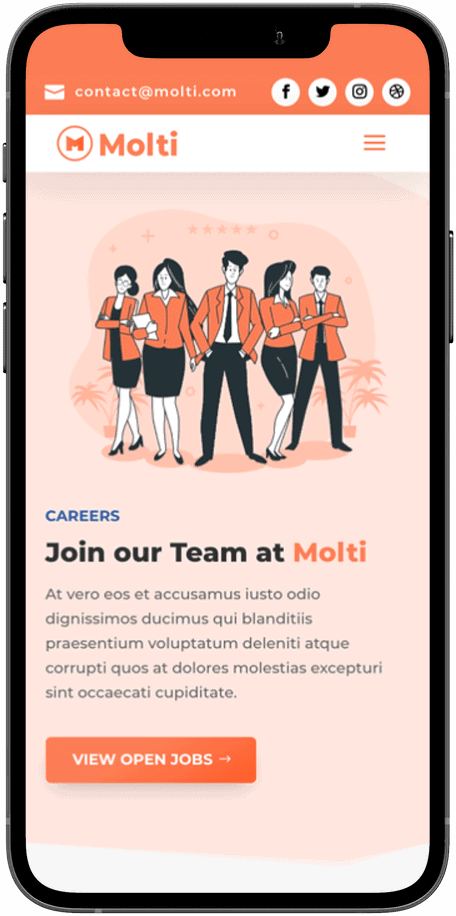 I vantaggi di seguire
un
corso Adobe

online
Nessun costo di trasferta per me e per te;
Possibilità di effettuare sessioni anche di solo 1 o 2 ore;
Costo orario indipendente dal numero di partecipanti;
Le lezioni vengono anche registrate e sono scaricabili gratis;
Si possono seguire le lezioni dall'ufficio o in smartworking.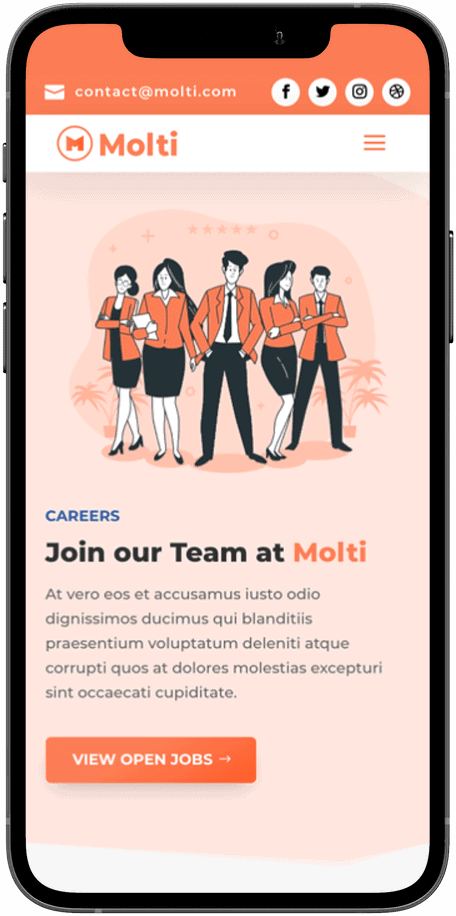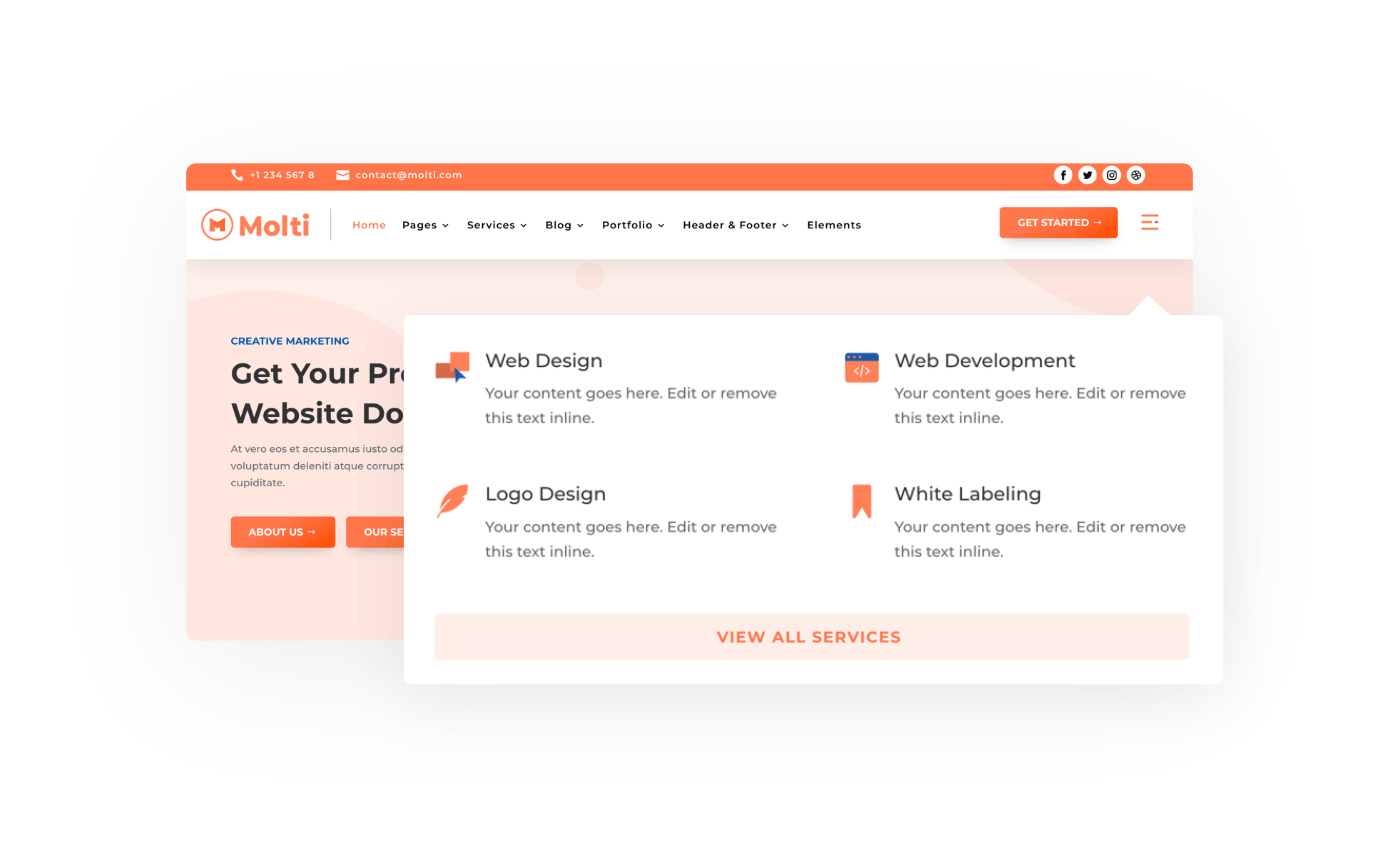 I vantaggi di un
Corso Adobe

personalizzato
Il programma e gli argomenti da seguire vengono concordati insieme;
Non si segue un corso standard;
Si possono integrare più software;
Non si condivide il corso con persone con interessi e conoscenze diverse;
Le modalità del corso sono decise insieme: giorni, orari, numero di ore;
Si può acquistare un pacchetto di ore o seguire per il numero di ore necessario;
Si può strutturare un corso teorico, un corso pratico con casi reali del cliente, una consulenza specifica;
Si possono usare ore del pacchetto, anche avanti nel tempo, per approfondimenti, controllo files, affiancamento lavori.
15+

Carefully

Crafted

Pages
With amazing Design and Functionalities that you haven't seen before. Carefully check each & every page.
Clean &
Amazing

Design
Get your Next Website Up & Running in No Time
Molti Provides a really clean & modern design, with many amazing functionalities that you haven't seen before. With 15+ Page Designs for all kind of websites It's gonna help you set up your next in just a few minutes.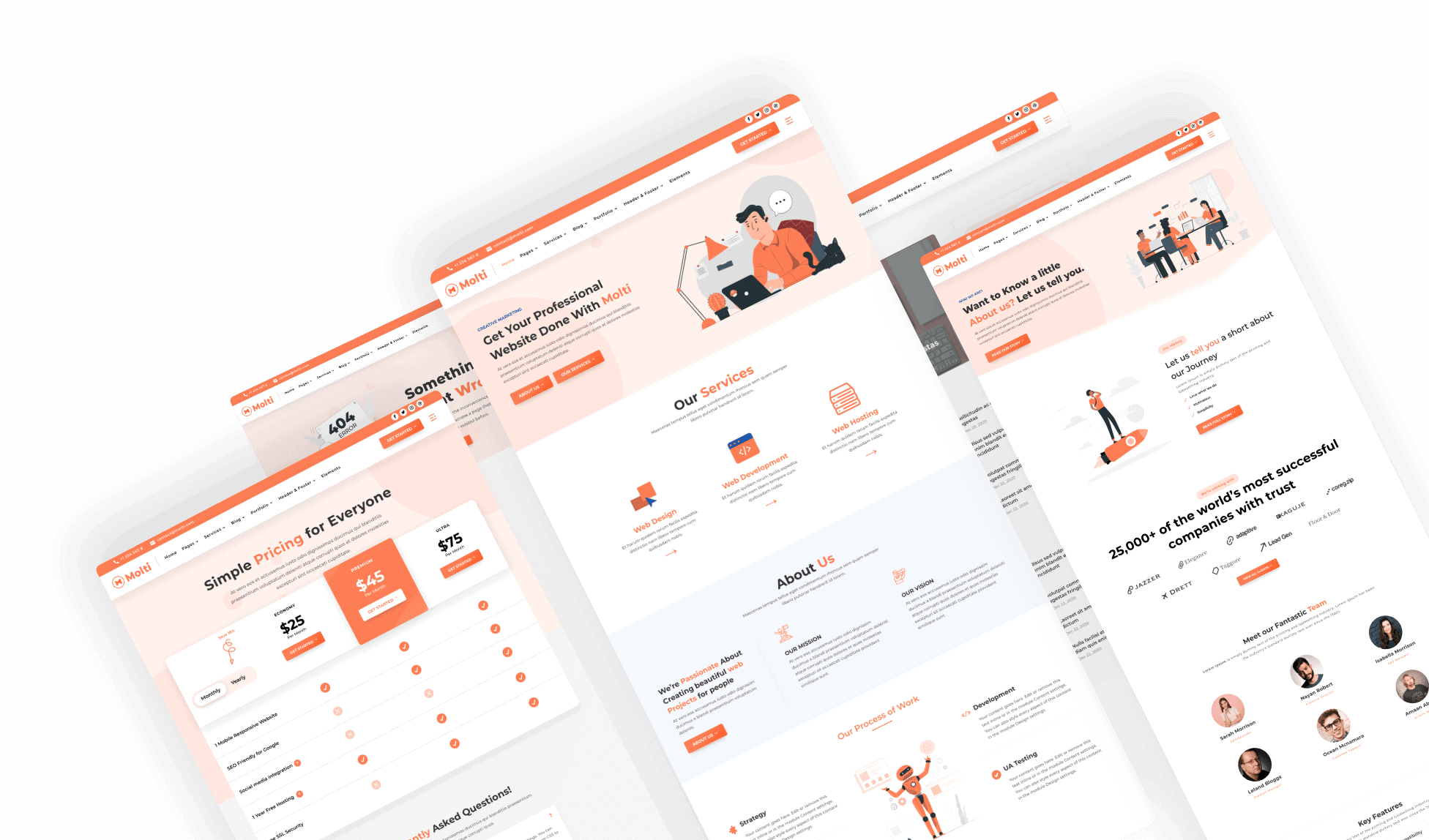 Stunning 
Header

Designs

With many Theme Builder Templates Molti also Provides 6 Cool Header Designs for any kind of website, simply choose a design that suits you and make it yours.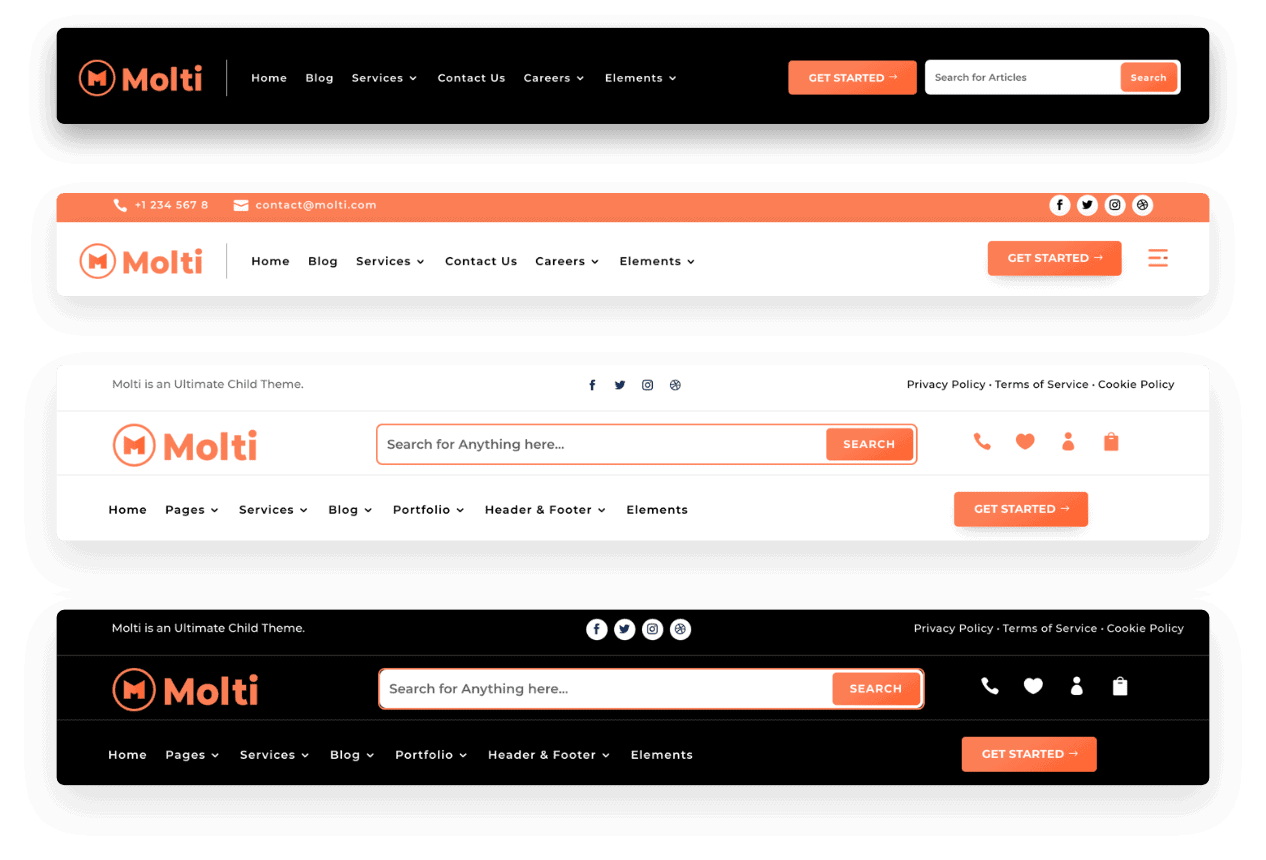 Amazing 
Footer

Designs

With Molti Child Theme you don't only get many amazing Designs and Functionalities It also provides you 6 Awesome Footer Designs that fit any kind of website.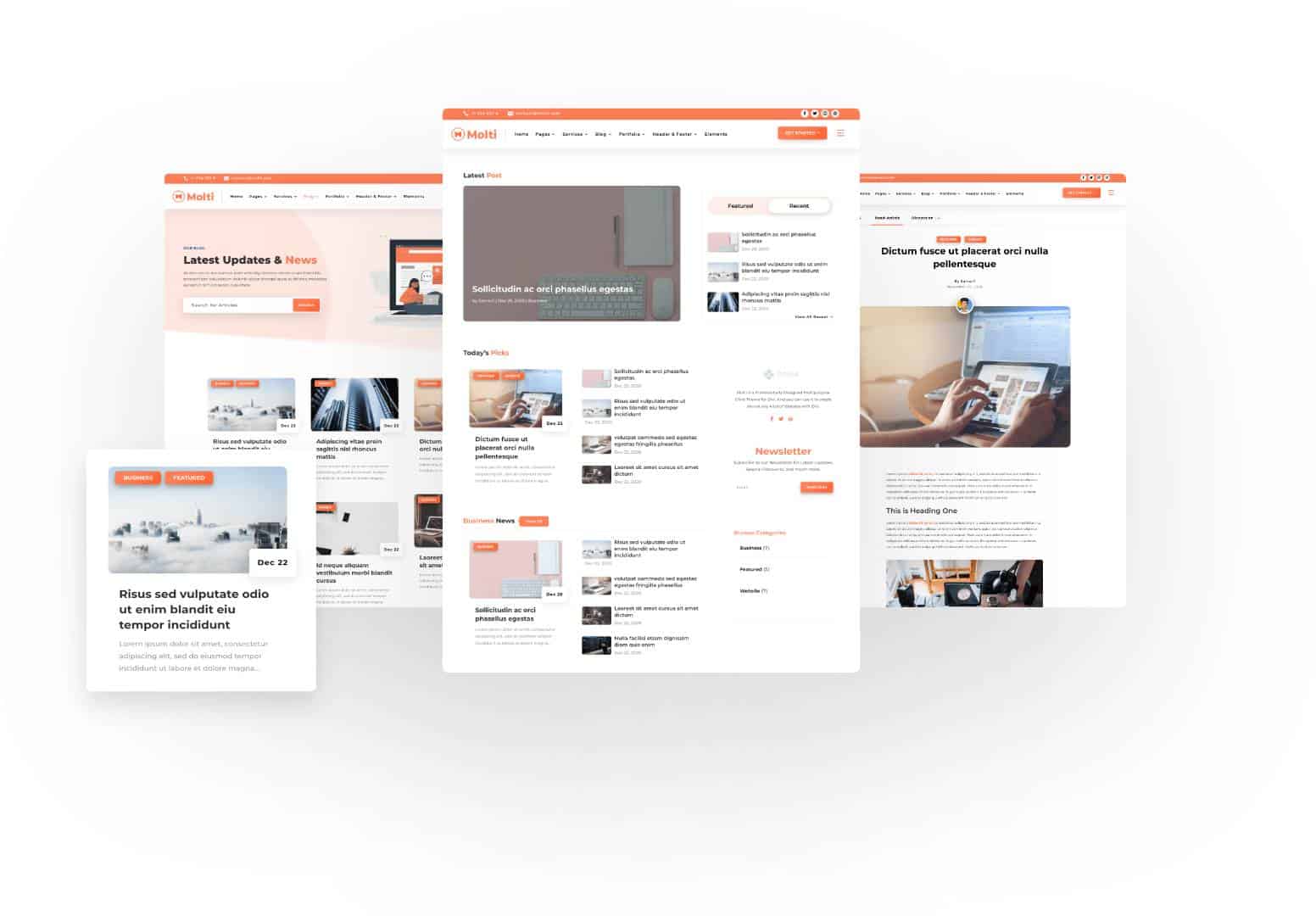 Awesome
Blogging

Experience
Create a
Stunning Blog Website

in a few minutes with Molti
With Amazing Blog Design, It's easy to set up your next Blog website with Molti. Every Blog Element has been carefully designed to give It a perfect Eye-catching look. 
Create Stunning Portfolio
Showcase your work in Divi Like Never Before.
Using Divi's Project Post Type and Molti's Customizations, you can easily showcase your work like never before. Either you're a Web Design Agency or a Renovation Company, It's going to fit for all.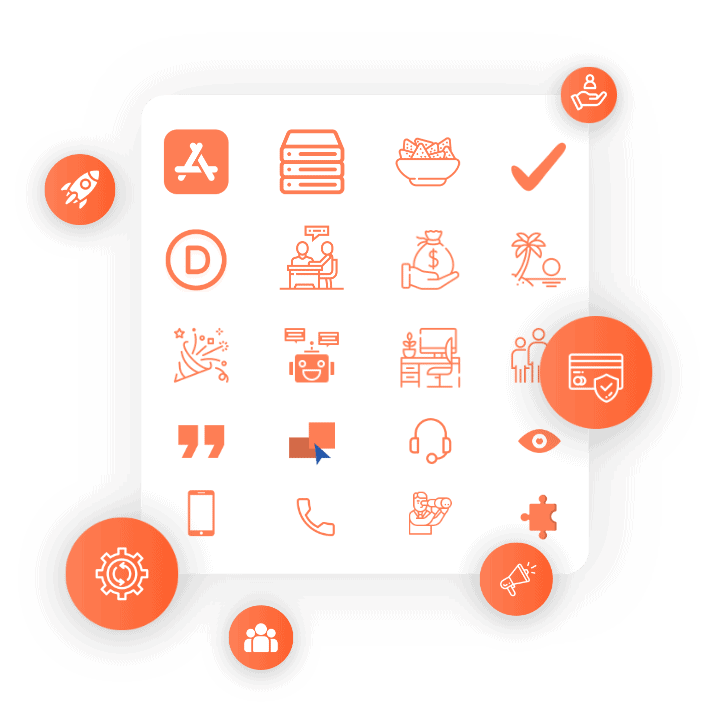 50+ Icons
Included
50+ Awesome

Icons Provided Separately (PNG)
You'll get all the Icons used in Molti separately, we've added them separately because they might be useful for you some time. And yes they are free to use.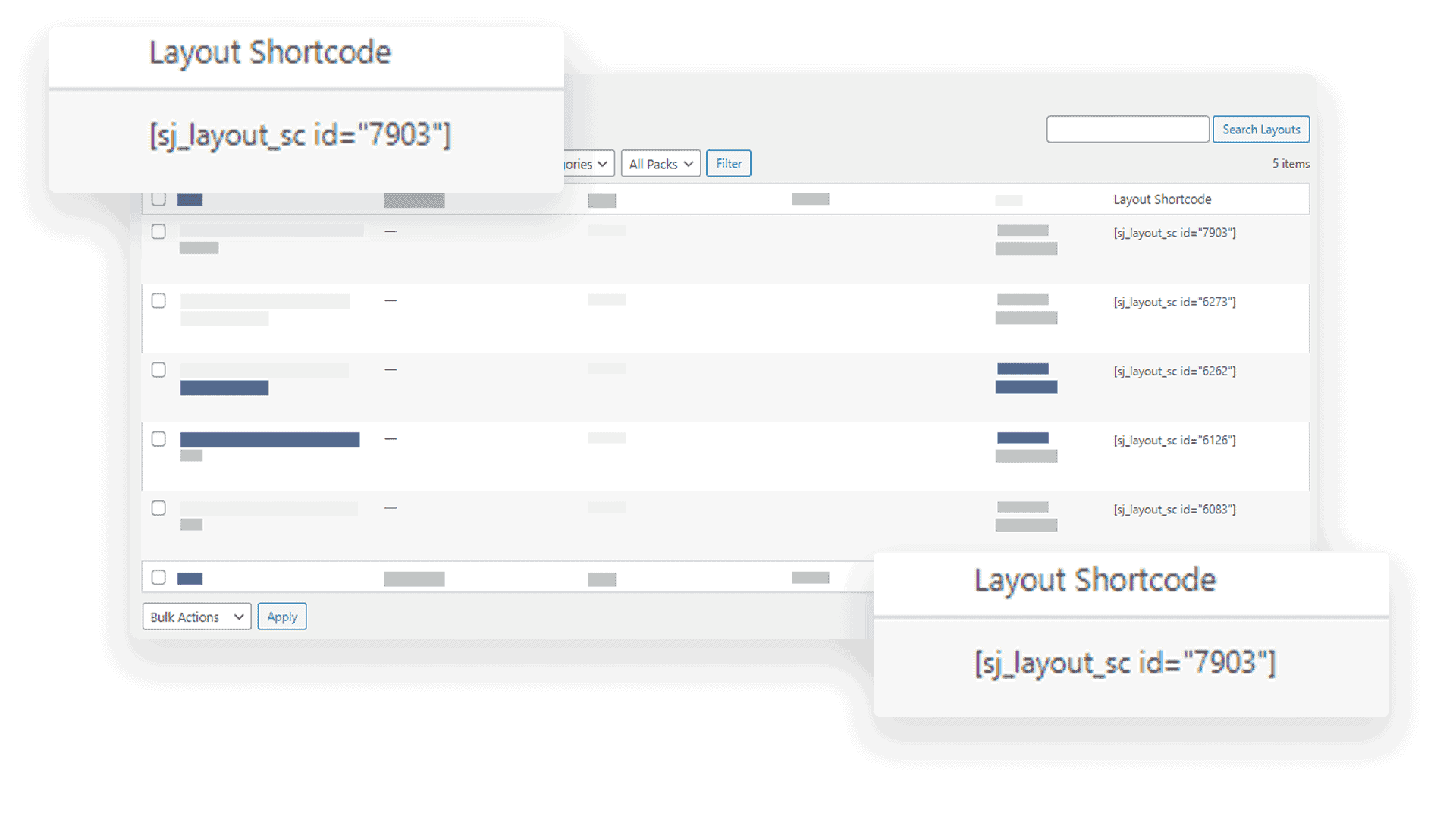 Every Layout as
Shortcode
Molti has a built-in option to use every Layout (Saved in your Library) as a Shortcode providing you more ways to insert and use Divi Builder in different places where Divi can't be used.
One-Click

Demo Importer

Molti provides an easy way to Import all the Demo Content the came with it. After Installing the Theme you'll click once and It will Import all the Demo Content in a few seconds.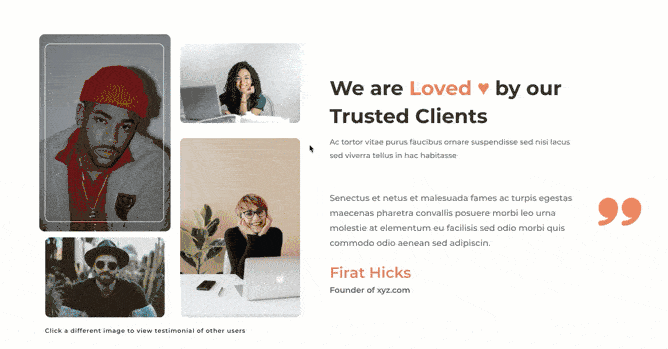 Amazing
Functionalities
Molti Provides some really cool Functionalities that you haven't seen before. Using these amazingly custom-designed elements you can easily grab anyone's attention. 
50+ Amazing Elements Designs 
Molti Provides more than 50 Unique Elements/Custom Divi Module Designs which are just fantastic to the eyes. We've separated a few of them which are just Fantabulous for you to use later.
Modern Design
Molti Provides a Complete Modern Design and Amazing Illustrations.
Awesome Support
We Provide Support for Six Months after the Purchase of Molti.
Divi 4.0 Ready
Molti is born ready for Theme Builder with many Theme Builder Templates.
100% Responsive Design
It comes with 100% responsiveness, so your site can be viewed from any device.
Easy Demo Import
You can easily import all the Demo Content in just one click after Installing.
Amazing Functionalities
Molti Provides many cool Functionalities that you haven't seen before.
Discover Molti in 1 Minute
This is a Showcase page for Molti is also Included in the Child Theme. You can start by seeing Demos by clicking here.
Create Any kind of website using Molti with a Unique and Modern Experience!
So what are you waiting for, grab the Molti Child Theme and create your next website using it and create stunning websites of any kind.